2023 Annual Retreat
Topic: Building a Legacy of Family Business Success through Leadership and Optimization
Join us at our Annual Retreat hosted by the Family Business Center of Hawaii, where you'll have the opportunity to:
Craft a Strategic Vision for Your High-Performing Family Business: Learn how to develop a forward-looking vision that propels your family business towards success.
Harness the Power of Effective Team Dynamics for Decision-Making: Gain insights into the impact of cohesive teams on making sound and strategic decisions.
Cultivate Leadership, Teamwork, and a Thriving Work Culture: Explore the significance of fostering leadership skills, fostering teamwork, and nurturing a positive work culture to drive essential business initiatives.
Master the Art of Business Optimization: Discover the value and step-by-step process for optimizing your family business, whether your goal is long-term sustainability or preparing for a strategic exit.
Unveil the Synergy Between Family and Organizational Culture: Understand the intricate relationship between family values and organizational culture and their pivotal role in the business optimization journey.
Define Your Role in the Optimization Process: Gain a deeper understanding of your unique role within your organization, enabling you to facilitate a seamless and successful business optimization process.
It'll be an enriching experience that will equip you with the knowledge and strategies needed to drive your family business to new heights. We look forward to welcoming you at the retreat.
Speakers: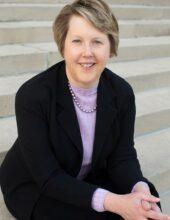 Joyce Hrinya, Partner, A&R Strategy Partners – Joyce leads A&R Strategy Partners, a transformational strategy and process improvement consulting firm she founded twelve years ago to bring diverse senior leadership experience to mid-sized family-owned companies.
Joyce has served as CEO for Famous Brands International, a portfolio company of Z Capital Partners, LLC. Prior to forming A&R, she spent twenty years in General Management, Operations, Marketing and Business Development roles at Coach, Champion, Playtex, Liz Claiborne, Danskin & Helzberg Diamonds. Joyce is dedicated to assisting her clients solve transformational strategic issues and improve their processes and competitive positioning to achieve a shared vision of family goals.
Joyce holds a Master of Business Administration from The Harvard Graduate School of Business Administration and a Bachelor of Science, Finance from The Pennsylvania State University.  She has also served as an Independent Director in multiple private company board roles over the past eleven years for large family businesses, an ESOP company and several private equity owned portfolio companies. Her board service includes Audit Committee, Compensation Committee and Risk Committee assignments. She is consistently focused on the board's role in Enterprise Risk Management for privately held business.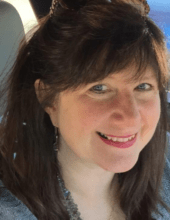 Terri Bennik, President, Classic Leadership Consulting – Dr. Terri Bennink is a licensed psychologist and president of Classic Leadership Consulting. For over 30 years, Terri has provided hands-on training and development services to organizations in both the private and public sector throughout the Pacific Northwest, across several states and internationally. Her areas of expertise include personal leadership development, executive coaching, assessment and development, conflict management and resolution, and team building and group level interventions. Terri's seminars and workshops emphasize practical, realistic solutions to the issues facing organizations today.
In addition to her consulting practice, Terri is the lead facilitator and owner of Classic Leadership Institute, a renowned, experiential leadership training conference held twice yearly in Oregon.
Terri received her doctorate in clinical psychology from George Fox University, and her master's degree in counseling psychology from the University of Oregon. She previously had an active clinical practice working with individuals, couples, and families for over 20 years.
Donnel Nunes, Partner, Aspen Family Business Group – Donnel Nunes, PhD joined the Aspen Family Business Group, LLC as an associate in 2017 and is an educational psychologist and consultant who has been working with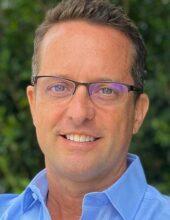 families in Hawaii since 2003.  He helps families in businesses to build the capacity to manage interpersonal conflict and navigate intergenerational learning to successfully execute a shared vision.  Donnel focuses on helping families to integrate and formalize best practices and supports families to build stronger relationships through safe and skillful communication.
He is recognized as an international thought leader on mentoring between family members and has conducting research on mentoring specific to family business since 2016. Donnel has authored numerous articles and two chapters for international handbooks on the topic of mentoring between family members.
In addition to his work with the Aspen Family Business Group, Donnel is the founder of PVA Knowledge Group, a Hawaii-based consulting and coaching practice, the regional associate of Coaching and Mentoring International, and facilitates leadership development retreats for the Classic Leadership Institute based in Portland, Oregon.
Donnel has lived in Hawaii since 1997, and currently resides on the island of Oahu with his wife Tammy and young son Kaedon. He is an active member of the watersport community and enjoys finding ways to integrate performance and sport psychology into his work with clients.
Location: announced via email
Agenda (Tentative schedule, times may change slightly)
Thursday, September 28
8:00am to 8:45am – Breakfast (at leisure) and Registration – Ballroom
9:00am to 12:30pm – Session 1
12:30pm to 1:30pm – Lunch
1:30pm to 4:00pm – Session 2
4:00pm to 6:30pm – Cocktail reception
Friday, September 29
8:00am to 9:00am – Breakfast (at leisure) – Ballroom
9:00am to 12:00pm – Session 3
12:00pm to 1:00pm – Lunch
1:00pm to 4:00pm – Session 4
4:00pm to 6:00pm – Complimentary 30 minute consultations