Oahu Meeting
"L&L: Looking to the future"
Speakers:
Eddie Flores, Jr., Founder and CEO of L&L Drive-Inn and L&L Hawaiian Barbecue
Elisia Flores, Vice President & CFO of L&L Franchise, Inc. and Eddie Flores Real Estate School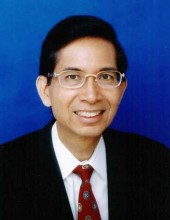 About Eddie Flores, Jr.
Since his arrival in Hawaii at the age of 16, Eddie Flores Jr., president and CEO of L & L restaurant chain, has distinguished himself as a successful entrepreneur and a community activist. The early years were very trying, and Eddie was compelled to work to support himself. Two years after his graduation from the University of Hawaii, he unleashed his entrepreneurial spirit and formed his own real estate company. In 1976, he purchased his first L & L as a gift to his mother. Subsequently, Eddie expanded L & L from a single store into 190 restaurants. Perhaps the most impressive aspect of the way Flores runs his business is his generosity and unselfishness. Eddie has provided loans, credits, and lease guarantees for his employees in the L & L restaurant chain so they can share the same American dream.
Eddie is the recipient of many awards including the State of Hawaii Small Business Administration Small Business Person of the Year, Filipino Chamber of Commerce of Hawaii Entrepreneur of the Year, University of Hawaii Distinguished Alumni Award, Presidential Citation for Filipino Individuals & Organizations Overseas, Junior Achievement Hall of Fame, and Ernst and Young Entrepreneur of the Year for Food and Beverage.
Eddie taught real estate, investment, management, travel, and business appraisal courses throughout the state. As an instructor, Eddie received the highest honor by the Hawaii Association of Realtors as the Highest Rated Instructor and Educator of the Year. Eddie was the first Asian American to receive the designation of Certified Business Intermediary and Designated Real Estate Instructor.
Eddie is also the author of four and publishes articles locally and internationally on various subjects on real estate, investment, and business appraisal. Importantly, Eddie does not forget his roots. Eddie established the Filipino Fiesta and Parade in Hawaii. He has served as the chairman for ten years and raised funds for the festivities annually. Eddie was the prime mover in building and raising 14.2 million dollars for the Filipino Community Center, the largest Filipino community center outside of the Philippines.
Eddie received his bachelor's degree from the University of Hawaii and his master's in Liberal Studies from the University of Oklahoma.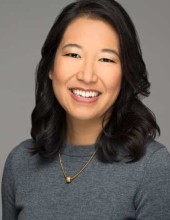 About Elisia Flores
Elisia Flores is Vice President & CFO of L&L Franchise, Inc and Eddie Flores Real Estate School. Under the L&L brand, the company has 190 restaurants in 11 states and 7 countries.
Prior to her role at L&L, Elisia worked for over 8 years at General Electric (GE). Elisia began her career at GE as part of the prestigious finance management program. She continued her leadership training as a corporate auditor for the company, traveling the world performing auditing and consulting work across multiple GE businesses. Elisia was promoted to a senior manager position responsible for the West region of GE – Power Generation Services. In this role Elisia oversaw a portfolio of assets with annual revenue in excess of $750 million.
Elisia is co-author of the book "108 Tips on Business, Travel, and Culture in China." She serves on the board of Diamond Head Theatre, is a member of the Hawaii Asia Pacific Association (HAPA) Young Leaders Group, and is a member of the Chinese Chamber of Commerce. Elisia holds a bachelor's degree from the University of Southern California, and an Executive MBA from the University of California, Los Angeles. Elisia is also a proud graduate of Punahou School.