O'ahu Chapter Meeting
Speaker: Thomas (Tom) Pauloski moderated by Ryan Martinez
Topic: "Key Considerations when donating business interests to charity"
Owners and founders of privately held businesses face unique challenges and needs as they navigate a potential exit to other family members or a financial buyer. Their goals may include retirement or a new passion project, as well as maximizing profits and minimizing taxes. For those who are inclined to give back, business exit planning using charitable strategies may fulfill another dream: donating to a favorite charity or to a community that helped spur on success.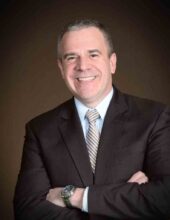 About the Speaker – Thomas Pauloski, National Managing Director of Bernstein Wealth Planning and Analysis Group 
Thomas J. Pauloski is National Managing Director for Wealth Planning and Analysis, the research division of Bernstein Global Wealth Management's Private Client Group.  He works with private clients and their advisors on wealth transfer strategies, focusing on tax-efficient wealth management and asset allocation decisions.  Previously, Tom was a partner at the Chicago law firm of Winston & Strawn LLP, where he concentrated his practice in estate, tax, and business planning.  Tom also has been a member of the Chicago law firm of Levin & Schreder, Ltd., a Vice President in the Private Client Group of Zurich Life in Long Grove, Illinois, and a partner at the Chicago law firm of Schiff Hardin & Waite.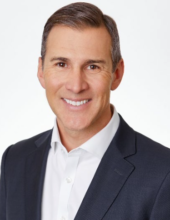 About the Moderator – Ryan A. Martinez, Principal, Bernstein Private Wealth Management
Ryan Martinez is a Principal at the Los Angeles office of Bernstein Private Wealth Management. He works closely with family business owners, entrepreneurs and corporate executives as their outsourced CFO and family office. Building and managing a business creates unique complexities—raising capital, growing, leadership and governance, succession and exit planning, and creative estate and tax structures. To help his clients navigate these areas, he first seeks to understand their aspirations and life goals. By proactively recognizing issues and opportunities, he builds and implements strategies to maximize their overall well-being while empowering them to make educated decisions. Mr. Martinez earned a BS, cum laude, in business and minor in economics from California Polytechnic State University, San Luis Obispo. He holds the Certified Financial Planner designation (CFP®), and has completed the advanced financial planning program at Boston University. Mr. Martinez currently serves on the Dean's Advisory Council at Cal Poly College of Business, as well as the Hawaii Arts Alliance and Latino Deal Makers boards. He is currently an advisor to the UCLA Steinbeck Family Business Center. He is also the past President of the Los Angeles Estate Planning Council. He and his family reside in Los Angeles, Ca.