Maui Meeting
"Family business succession from the third generation's perspective."
Speaker: Ryan MacLaughlin, third generation realtor, Island Sotheby's International Realty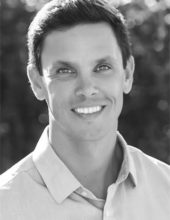 Ryan is a third generation realtor, who has been selling real estate in Hawai'i since 2003. First, on Oahu under the tutelage of his Aunt, Mary Worrall, and then on Maui as a partner with his father, Paul MacLaughlin.  He contributes his success as a top agent on Maui, to the fact that he has been trained by the best!
Ryan has consistently been within the Top 10 Sotheby's agents on Maui and in the Top 100 Realtors Island wide.
Growing up on the island of Maui, Ryan is a born and raised local, kama'aina, who extends from a mix of Hawaiian, Scottish and Irish ancestry. After graduating from Seabury Hall, Ryan left Maui and set forth to Honolulu where he graduated with a B.A. in Travel Industry Management from the University of Hawai'i.
Ryan is an active Board of Director for the Maui Native Hawaiian Chamber of Commerce as well as the Friends of the University of Hawaii Cancer Center. Ryan has been selected to the Seabury Hall Alumni Association where he focuses his time to further the development of the School.
Any free time that Ryan has, he spends in the water. He is an avid surfer, enjoys swimming, fishing, diving, beach volleyball and loves to play golf. Though he has lived in Hawaii his whole life, Ryan has had the privilege to travel around the world. "I love traveling and seeing all that the world has to offer. It is something I have been very blessed to be able to do, but in doing so, it has only further deepened my love for the islands," says Ryan.
Ryan's integrity prevails in the energy and tenacity he uses to get the job done in the best manner and with his client's best interest in mind at all times. Ryan can make anyone he speaks to feel immediately at ease, allowing them to conduct business in a comfortable manner.