Maui Chapter Meeting
Welcome back to in-person meetings for our Maui chapter!  Join us to learn more about business valuations.  The presentation will cover the following topics:
-Standards of Value
-Purposes of Business Valuations
-Business Valuation Methodologies including: Asset approach, Income approach, Market approach
-Discounts for Lack of Control and Marketability
More about our speakers: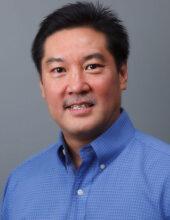 Gary Kuba has specialized in business valuation and litigation support consulting since 1989 and was previously responsible for the Corporate Transaction and Valuation Advisory Services Practice for the Honolulu office of KPMG LLP. Mr. Kuba is a Certified Public Accountant and holds the following accreditations in business valuation: Accredited in Business Valuation by the American Institute of Certified Public Accountants and Accredited Senior Appraiser by the American Society of Appraisers.
He has performed and supervised thousands of business valuation and litigation-related financial analyses in connection with estate and gift taxes, corporate restructuring, stockholder redemptions and disputes, marital dissolutions, mergers, acquisitions, divestitures, ESOPs, fairness opinions, going-private, intangible asset analyses, and purchase price allocations (ASC Topic 805) and has testified as an expert witness with respect to financial and business valuation matters in the United States District Court for the District of Hawaii, Los Angeles County Superior Courts, Orange County Superior Court, and Circuit and Family Courts in the State of Hawaii.
Matt Moyer has over a decade of financial valuation experience involving business enterprises, intangible assets, derivatives, complex equity structures, stock options, warrants, notes, and preferred securities for financial reporting, transactions, and tax purposes. Matt has performed valuations for a variety of purposes, including stock-based compensation (IRC 409A and ASC 718), corporate tax planning, allocations of purchase price (ASC 805), ESOPs, gift and estate taxes, and goodwill impairment testing (ASC 350). Matt has conducted valuations in a variety of industries, including biotechnology, computer hardware and software, data and analytics, engineering and construction, blockchain, sports and entertainment, real estate, waste management, financial services, gaming, health care, hospitality, internet services, manufacturing, medical device, pharmaceuticals, retail, telecommunications, utilities, and others.
Prior to joining Globalview Advisors in 2022, Matt worked as a Senior Manager of business valuation services at Armanino LLP. He was also a Senior Valuation Consultant at Financial Strategies Consulting Group, and an Assurance Associate at PricewaterhouseCoopers. Matt graduated cum laude with honors in economics from Claremont McKenna College