Big Island Meeting
"Developing and Nurturing the Next Generation"
Speaker: Ross Nakashima, Former President of Ventures Associates and Hawaii Paper Products
This Family Business Center of Hawaii Big Island meeting will feature Ross Nakashima, Former President of Ventures Associates and Hawaii Paper Products, and his experiences trying to develop and nurture the next generation into taking on ownership.  Nakashima will go over the challenges he faced, what worked, and what didn't work.
About the speaker: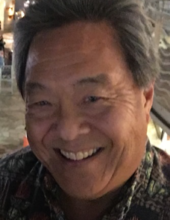 Ross Nakashima is a Kauai-born and raised Japanese-American entrepreneur and business owner.  He and his wife Pat are the owners of Nakas, Inc. a parent corporation which, over the years, has served as the umbrella for various business ventures.  Ross has been an active member of the Kauai business community since 1980 when he returned to the family business. Specific business endeavors have included paper goods, restaurant/bar supply and janitorial distribution, a restaurant/convenience store, and specialty retail shop.
Ross is a respected member of the business community despite his involvement with political campaigns for local government officials, membership in the Kauai Chamber of Commerce and support of the Kauai Community College. Currently, Ross is wrestling with the question of what to do when he grows up; collecting YouTube subscriptions; and challenging nature in his personal garden.