Oahu Meeting
"Leading the family business when you're not part of the family."
Speaker: Norman Noguchi, President and Chief Operating Officer of Marcus & Associates, Inc.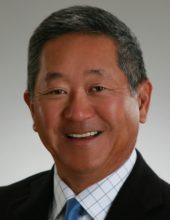 Born in Osaka and raised in Japan until age six, when his family moved to Waipahu, on the island of Oahu, Norman discovered the need to market himself at an early age. As a bi-lingual youth learning to fit in with the local culture and classmates, Norman found that he could either blend in with the crowd or take a visible leadership position. He chose the latter and never looked back. Norman graduated from the University of Hawaii where he initially majored in architecture and graduated with a BBA in Marketing and Management from the College of Business Administration. Immediately moving into the workforce, Norman gained valuable skills interning with organizations such as Sears, Ilikai Hotels and Bank of Hawaii and later became responsible for direct sales and marketing for Allied Builder Systems.
Real estate became Norman's primary focus beginning in 1975 where he specialized in commercial property management and leasing at Grosvernor International, Dillingham Land Company and McDonald's Development Corporation. It was at Dillingham Land where Norman was managing the Ala Moana Building, and other Kapiolani properties, that he met Dale Nishikawa, who shared many of Norman's ideas and visions for a new type of real estate company. In 1983, Norman, and Dale, along with Dale's brother Marcus, formed CRI Management, which eventually became the Property Management Division of Marcus & Associates, Inc. and later, Marcus Property Management, LLC. Norman currently serves as President and Chief Operating Officer as well as Principal Broker for Marcus and Associates, Inc. Norman has always adhered to the firm's founding concept of creating a company large enough to possess the expertise to handle all of their clients' real estate needs while remaining small enough to provide personal attention to each of their clients. He places a special importance on being relationship-based rather than transaction-based.
As a family business, the partnership enjoyed by Norman and Dale has been one of complementary abilities and personalities, along with mutual respect, and they have created a company whose culture is one of professionalism, integrity, caring and camaraderie. Sharing in the success of the business is Norman's wife Ann, who is a Vice President and one of the Company's top producing residential salespeople. Ann has been with the firm since 1993 and adds her professionalism and keen sense of style to the firm. Norman maintains a busy schedule of personal and professional extra curricular activities. He has served as past President of civic and trade organizations such as the Honolulu Optimists, Honolulu Board of REALTORS, and Hawaii State Association of REALTORS, and has been awarded the REALTOR OF THE YEAR distinction from both the local and state organizations. He also serves as a member of the Real Estate Advisory Committee for the Real Estate Commission Regulatory Investigation and Complaints Office, as a Commissioner on the Housing and Community Development Corporation, Rental Housing Trust Fund, as a member of the Governor's Task Force on Affordable Housing, and as a member of the State Task Force on Drug Abuse and Prevention, Chair and founding board member of the non-profit Hawaii Homeownership Center, Board member Chair of the Hawaiian Humane Society, Board member of the Federal Law Enforcement Foundation for the F.B.I. field office in Honolulu, and incoming President of the Oahu Country Club. When not at home enjoying the company of his six cats and wife Ann, he is golfing at the Oahu Country Club, surfing in Waikiki, hiking on the ridges or backpacking into Haleakala.