Oahu Meeting
Topic: "The Next Gen Take Over"
Next-Gen Speaker Panel:
Chad Bloom, Vice President of The Zelinsky Company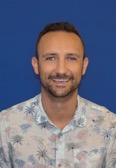 Chad Bloom is Vice President of The Zelinsky Company, which specializes in commercial painting, drywall, and industrial coatings statewide. Chad is the 3rd generation of the Company's Hawai'i operations, which has been around for almost 50 years. After graduating from high school, he worked in the family firm as a laborer at various job sites. Chad then decided to go back to the mainland to attend school for business and worked his way up in the hotel industry in California. In 2012, he returned to Hawai'i to start his career at Zelinsky and continue the legacy. Since then, he has estimated, managed and completed projects statewide ranging from $100,000 to $5,000,000 in contract size. He is now responsible for overseeing office staff and field superintendents. Chad is a member of the Advisory Board for the Shidler College of Business Family Business Center of Hawai'i, where he serves as chair of the Next Generation Peer Group. He also serves as President of the Park View Village Association.
---
Sarah Bow, President & Chief Operating Officer of Bow Engineering & Development, Inc.
---
Megan Takagi, CFP, Financial Advisor of Takagi & Takagi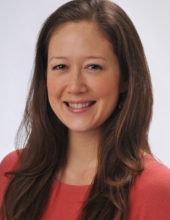 Megan develops strategic initiatives for Takagi & Takagi that support client education and goal-centered, comprehensive financial planning solutions. As a Certified Financial Planner with a background in human resources, teaching, and non-profit management, she focuses on projects that help clients understand why we bother to save and invest our money, how to use it in impactful ways, and what matters most to each of us at the end of the day. With a Bachelor's degree in English from Whitman College, Megan also holds securities licenses Series 7 and 66, along with Life, Health and Variable Annuity Insurance licenses. She currently serves on the Millennial Advisory Board for her national independent broker-dealer Royal Alliance Associates and is the immediate past Director of the Financial Planning Association of Hawaii's NexGen group, which focuses on bringing together young professionals in educational, social, and volunteer settings. She enjoys singing, theater, traveling, photography, and attending her monthly book club.