O'ahu Meeting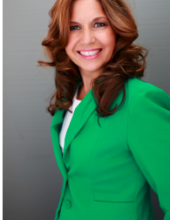 Sarah Kalicki-Nakamura
Executive Coach, Training Resultant and Facilitator
Topic: "Building a Learning Culture"
and the introduction to Ulu na Alaka`i – Growing Leaders Program
Experience/Background: Sarah is an award-winning trainer.  Currently, she is co-owner of TH!NK LLC, a leading talent development company headquartered in Honolulu, Hawaii.  Since 2000, Sarah has been involved in senior leadership and executive management, collaborating with more than 300 enterprises to deliver results-driven workplace solutions that are helping businesses to succeed and keep employees engaged, productive and happy.  Sarah is also a lecturer at the University of Hawaii's Shidler College of Business MBA program.
Coaching: Sarah has coached many leaders, from middle management to the C-suite, focused on increasing organizational impact to transform employees and maximize results. An expert in the people and talent management side of the business, Sarah listens closely to identify unique client needs and provide honest counsel, to deliver the services designed to exceed the client's objectives.
Consulting and Facilitating: Sarah is passionate about bringing out the best professional performance qualities in her talent management expertise, guiding leaders and organizations to enhance performance and productivity through innovative assessment solutions, comprehensive competency profiles, and strategic management training programs.
Education/Certification: Sarah holds a master's in organizational management from the University of Phoenix and a bachelor's in broadcast journalism from Arizona State University. She is certified to administer DiSC® Solutions and Five Behaviors of a Cohesive Team for management and team performance, Korn Ferry Leadership Architect, certified Dream Coach, and a certified yoga instructor.
Publications/Affiliations/Achievements: Sarah is the recipient of the 2014 Hawaii Better Business Bureau Torch Award and was named a finalist in the 2010 Pacific Business News Business Leadership Awards. Sarah serves as an instructor at the University of Hawaii at Manoa Shidler College of Business, teaching graduate-level courses in human resources management and is on the board of managers for the Nuuanu YMCA. Sarah has also co-authored a book, Mom Entrepreneur Extraordinaire, which shares strategies to help people achieve goals of building families while growing their careers and businesses.
Contact Info:
Email: [email protected]
Cell: (808) 224-6694