O'ahu Chapter Meeting
Topic: Planning for estate, retirement and tax for family businesses. 
Join us and our panel of experts to hear their advice on strategies to consider when planning for estate, retirement and tax.
Meet our panel of presenters: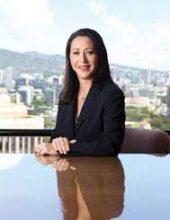 Heather Conahan, Principal Attorney, Conahan Law Group 
Heather represents high net worth individuals and families, family owned businesses, family offices and charitable organizations. She has extensive experience in estate planning, including structuring solutions for transferring wealth to younger generations and succession planning for difficult family situations.  Ms. Conahan's diverse practice includes counseling clients through major life events, such as establishing a family foundation, administering the estate of a deceased family member and establishing gift trusts for children or grandchildren.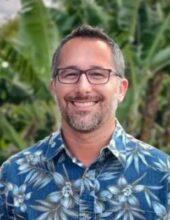 Phillip S. Packard, Regional VP of Sales and Client Relations, The Ryding Company
The Ryding Company, a third party administration firm that helps over 1,100 business owners manage the complex compliance requirements of their employer-sponsored retirement plans.
Joining The Ryding Company on March 1, 2017, Phillip spent more than a decade with American Funds, focusing on qualified plan recordkeeping solutions for clients in Southern California and Hawaii (including the neighbor islands).   His core strength is his sincere belief that a successful retirement plan enhances the accessibility of the American Dream for all working Americans. Open communication with business owners and an honest evaluation of their current and projected needs is the key to designing a successful retirement plan that maximizes the business owners tax and retirement savings opportunities while offering an easy to understand plan that benefits the needs of the company and its employees. Experience has taught him that a well-balanced and carefully designed retirement plan will attract and retain high quality employees while offering them a vehicle in which to travel the road to retirement.
Standford Lum – Lum CPA LLC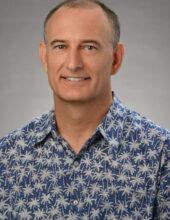 Moderated by Marcus Boland, Boland Financial
Marcus specializes in personal financial and estate planning and is a Wealth Management Advisor with the Northwestern Mutual Wealth Management Company and joined them in 1995.  He offers high quality investment and wealth management programs and services for high net worth clients.  Marcus helps people achieve a sense of financial security by creating a complete financial plan that is client focused on managing current financial success or on protecting and preserving assets over the long-term.  He earned the Chartered Financial Consultant (ChFC®), Chartered Life Underwriter (CLU®), Certified Financial Planner (CFP®) and the Accredited Estate Planner® (AEP®) designations through the American College in Bryn Mawr, Pennsylvania.  He also earned the Certified Private Wealth Advisor® (CPWA®) designation from Investments & Wealth Institute.