O'ahu Chapter Meeting
Speaker: Barron Guss & Raquel Guss – Altres
Topic: Everyone wants to leave their 'mark'
Join us as Barron and Raquel share their family story and personal journey.  They'll each discuss their history and the future through their succession planning.
Barron Guss is president and CEO of the ALTRES family of companies, comprised of simplicityHR, four specialized staffing divisions (ALTRES Office, ALTRES Technical, ALTRES Industrial and ALTRES Medical), Home Care by ALTRES and Real Jobs Hawaii.  Guss is a second-generation owner of ALTRES, which began providing HR and Staffing service to local employers in 1969.
Thirteen years ago, Barron saw the future of cloud computing and the effect it would have not only on business but on the everyday lives of people. He mapped out a vision for HR Symphony, an award-winning HRIS (Human Resources Information System) that would change the way he interfaced with his now 2000 customers and improve the lives of their employees.
Through this journey, ALTRES has transformed from an administrative service provider to a technology powerhouse. The company was named "Innovative Company of the Year" in 2009 by Pacific Business News, Finalist for Pacific Business News Titans of Technology in December 2018, and in 2019 was named "Top 10 HR Cloud Solution Companies" by HR Tech Outlook Magazine. Most recently, Barron was named "2021 Corporate Intrapreneur of the Year" by the Hawaii Venture Capital Association and honored by Pacific Business News as "Business Leader of the Year – Big Business."
In 2019, he launched the ALTRES Foundation to bring a new approach to philanthropic giving through leadership development and the use of technology. During the first 11 months of Hawaii's shutdown, the Foundation was able to take a lead role in ensuring that no community was without food.  ALTRES led weekly drive-through and door-to-door food distributions, serving more 4000 families.
Wanting to keep workplaces healthy and safe as Hawaii began to reopen, the ALTRES Foundation gifted Hawaii businesses with "WellnessTracker.com," a COVID-screening software. Wellness Tracker continues to be used daily by hundreds of local companies.
An innovator at heart, when Barron is not "Making Business Simple" for his customers, he can be found putting his imagination to work in design and technology projects. He holds three U.S. patents and is a lifetime member of the Academy of Model Aeronautics.   When not working, he enjoys family time with his wife, three grown children (who have now joined the family business), his one-year old granddaughter and his four dogs.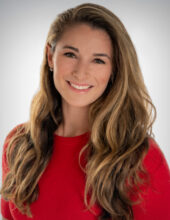 Raquel Guss, Client Relationship Manager, is part of the third-generation leadership of ALTRES. Although she grew up in her family's company, she decided to leave the islands in 2007. After attaining her education on the east coast, she worked and lead an office for one of the largest Global Supply Chain companies in the world supporting clients such as Starbucks, Wal-Mart, and Target. Recently Raquel has decided to move back to Hawaii and join the ALTRES team. She is responsible for supporting our VIP clients from implementation throughout their ongoing relationship with ALTRES.