Maui Meeting
"Creating a constitution to preserve your family's legacy."
Speaker: Monica Toguchi, president of Highway Inn
About the Speaker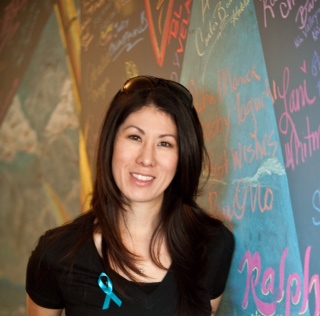 The granddaughter of Highway Inn's founders, Seiichi and Nancy Toguchi, Monica Toguchi continues to build on three generations of excellence in the restaurant and hospitality industry. Monica began her career at Highway Inn running around the kitchen as a young girl. Since then, she has become President and CEO, and has sustained as well as reinvented the restaurant.
In 2010, Monica remodeled the Waipahu location, refreshed the brand, and was featured on the Food Network's popular Diners, Drive-ins, and Dives. Soon after, Monica's grandparents were inducted into the Hawaii Restaurant Association's Hall of Fame. Then in 2013, she built, managed and launched the second location in Kaka'ako, as well as won the SBA Family Business of the Year for Honolulu for the second time.
Before coming to Highway Inn full-time, Monica was a Ph.D. candidate studying counseling psychology at the University of Oregon. She earned her Master of Education in Counseling and Guidance from the University of Hawaii, where she graduated summa cum laude. Prior to that, Monica Toguchi acquired her Bachelor of Arts in Business Administration from the University of Hawaii and was asked to become part of The International Honor Society Beta Gamma Sigma, an invite-only business honor society. She is a 2012 Pacific Century Fellow and is a Board Director for the Chamber of Commerce Honolulu and Hawaii Restaurant Association.
Since joining Highway Inn, the restaurant continues to be praised for Hawaiian food. They've earned the Hale Aina Award for Hawaiian Food since 2008; the Honolulu Magazine People's Choice award for Best Kalua Pig, Best Lau Lau, and Best Family Style Caterer in 2008; the rank of #26 in Pacific Business News' Fastest Fifty Finalists in 2008; the title of Honolulu Advertiser's Best of the Best Hawaiian Restaurants in 2009; and recognized by the Hawai'i State Legislature and City & County of Honolulu for their 67 year-old family business.
Links:
Highway Inn
"The Old Way, The New Way and The Highway Inn Way," Honolulu Magazine, May 13, 2014