Hawai`i Island Meeting
Discussion Topic: The attorneys on the panel will be discussing when and why you need an attorney, in the context of governance and ownership issues along with other aspects of attorney engagement that business owners should know.  We hope that the presentation will be of value to owners of family businesses.
Panel of Speakers:
Mark Murakami, Director at the Damon Key Leong Kupchak Hastert Law Corp.
Alika L. Piper, Founding Member & Partner of Klevansky Piper LLP.
Craig P. Wagnild, Partner of Bays Lung Rose & Voss
Moderated by Mike Miyahira, Owner of Business Strategies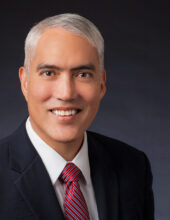 Mark M. Murakami is an attorney who practices real estate, commercial and trust litigation in Honolulu. He is a director at the Damon Key Leong Kupchak Hastert law firm. He was born on Maui and raised in Kailua. After graduation from Kailua High School, he attended the University of Hawaii prior to be appointed to the U.S. Coast Guard Academy. Upon graduation, he was commissioned as an officer in the U.S. Coast Guard and served for 13 years on active duty. He affiliated with the U.S. Coast Guard Reserve in 2005 and was promoted to the rank of Captain in 2013. He has a consistent pro bono caseload and has served the community on several non-profit boards.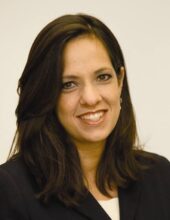 Alika L. Piper, Esq. is a founding member and partner of Klevansky Piper, LLP with a practice focusing on bankruptcy, business litigation, creditors' rights and collections. She graduated from the University of Hawaii with a BBA in Accounting (1994) and from the University of Hawaii, William S. Richardson School of Law (1997). She is the current Treasurer and Finance Committee Chair of the Hawaii State Bar Association and also currently serves as a Hawaii Lawyer Representative for the Ninth Circuit Judicial Conference. She has been listed in Hawaii Super Lawyers® Magazine since 2008 and is also listed in Chambers and Partners USA Guide as a leading lawyer in Bankruptcy/Restructuring in Hawaii.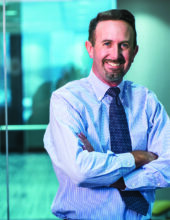 Craig P. Wagnild, a partner of Bays Lung Rose & Voss where he serves as chair of the firm's Transactional Law Department. Mr. Wagnild concentrates his practice in business entities and corporate law, real estate transactions, commercial leasing, real estate development, real estate finance, general business, and international business transactions. He was a co-editor and co-author of the Hawaii Business Entity Forms Manual (HSBA 2007) and regularly assists clients in structuring and forming limited liability companies and other business entities. Mr. Wagnild was recognized in Best Lawyers® as the 2014 Lawyer of the Year for Business Organizations (including LLCs and Partnerships) and has been repeatedly recognized in the areas of business organizations, corporate law, and real estate law. He is a member of the American Bar Association, the Hawaii State Bar Association, the Japan-America Society of Hawaii, and the Washington State Bar Association. Mr. Wagnild served as the 2013 president of the Hawaii State Bar Association and has served as chair of the Business and the International Law sections. He has been practicing law for over 23 years and regularly writes and speaks on the topics of real estate and business law.